Solar Energy is Looking Brighter than Ever
The dropping cost of solar energy production makes its full adaptation inevitable.
According to this recent Bloomberg article (https://www.bloomberg.com/news/articles/2016-12-15/world-energy-hits-a-turning-point-solar-that-s-cheaper-than-wind), Solar is becoming the least expensive form of electricity production in the world. 2016 marked the first time that the renewable energy technology out-performed fossil fuels on a large scale.
Not only is this good news environmentally, but economically as well. Our adaptation to solar energy will limit the amount of poison emissions released in to the atmosphere, cleaning the air we breathe as well as slowing down global warming. It also means the creation of more jobs as many larger cities begin to meet the infrastructure requirements for large-scale solar production.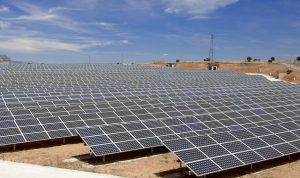 in 2016, the workforce was larger in solar energy than coal, gas and oil energy combined in the United States. According to the U.S. Department of Energy, solar energy employed 43% of the Electric Power workforce in 2016, while fossil fuels combined accounted for 22%.
A little less than 374,000 people were employed in solar, while coal, gas and oil combined had a workforce of a little more than 187,000. Over the last decade, jobs in coal fell 53%, and while natural gas jobs rose 33%, jobs in solar power generation soared a whopping 5,000%.
But how is solar less expensive if more and more people are being paid to build the infrastructure? The cost of building the infrastructure always costs more than the production of the energy. Think of the enormous cost of creating a coal power plant or a nuclear power plant. Recently, though, even building a Solar power plant has become less expensive than building fossil fuel facilities. The energy from solar, once the plant is built, is significantly less expensive to produce.
When you take into account all the current benefits of using solar energy such as improving the environment, creating more jobs, and spending less capital, you can't afford not to use it.
Pablo Quintero
CEO of Clean Initiative
www.thecleaninitiative.com